It seems inevitable that after just accepting my place on a new university course (which means making a committment to staying put for another two years), I seem to have gotten a seriously strong bout of wanderlust and itchy feet...
There are so many magical and exciting places I want to visit that I have no idea where I would even go first! However I was browsing through a Selvedge magazine when I saw an advert for art and textile retreats/tours in India and this alongside watching the brilliant film 'The Darjeeling Limited' has got me seriously wanting to explore India!
Pretty much all the trips offered through the company
Tulsi Travel
sound amazing (I have no idea of the prices mind you - they seem to have tactfully omitted those on the website) but the one that looks especially great is a craft tour of Rajasthan including the Pushkar Camel fair!
I did some research and this camel fair sounds pretty awesome! It takes place on the first full moon of November every year and is a time for all the tribal groups to gather and pay respects at the Brahma temple, to bathe in the holy waters of Pushkar lake, to arrange marriages and of course to trade camels!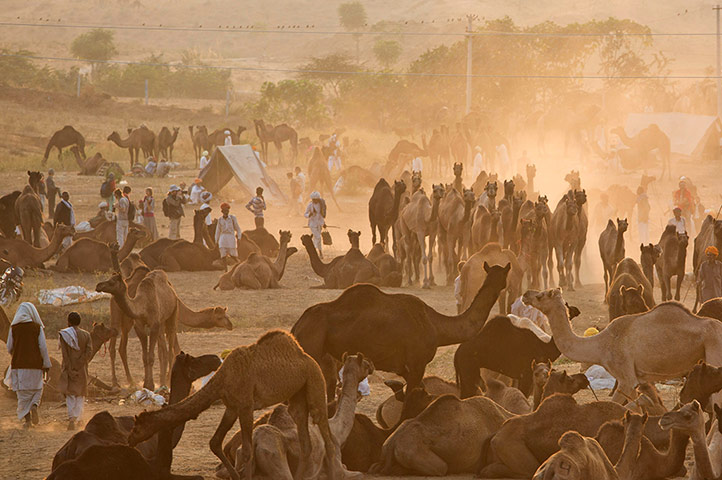 For five days over 25, 000 camels (!) converge at the festival and are decorated and dressed up, entered in beauty contests and races and then traded. There is a huge carnival with musicians, magicians, dancers and snake charmers.
Here are some more images I have found from searching - clicking on them should take you to the original websites/sources which also provide a lot more information on the festival.
The only downside that I can possibly think of is that 25,000 camels probably smells pretty bad?! But that doesn't put me off and it has definitely been added to my long list of places to visit and experience first hand.